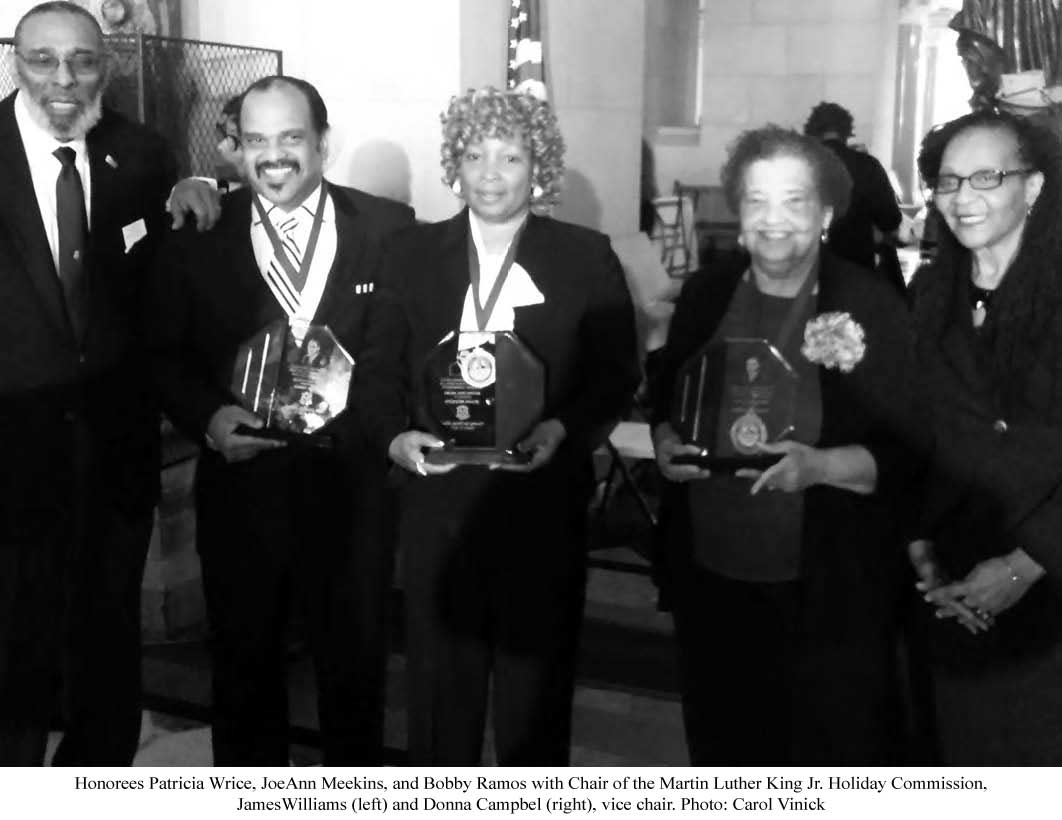 Celebrating The Dream And Life Teachings Of Dr. King
Have you ever wondered what life in the United States would have been today if it were not for the shared vision and dedication of trailblazers of the Civil Rights Movement. Ordinary men and women, for example Dr. Martin Luther King Jr.; Rosa Parks; Malcolm X; Andrew Goodman; Marcus Garvey; Desmond Tutu; Nelson Mandela; Stokely Carmichael and many others, including U.S Congressman John Lewis, representing Georgia's 5th Congressional District.
He is considered one of the last living "Big Six" from the Civil Rights era. Lewis was among the planners of the March on Washington and is an icon of the 1965 "Bloody Sunday" protest at the Edmund Pettus Bridge in Selma, Alabama. Yes, these leaders of the Civil Rights Movement took many risks in the name of freedom and equality; standing up against injustice and segregation—the Jim Crow Laws; bigotry and over time their persistent engagement led to the various Civil Rights Compliance—Federal Anti-Discrimination Laws and their Prohibitions.
When one considers the impact of the Civil Rights Movement, the laws that have been put in place, closing the inequality gaps and the racial disparity. Certainly, lives have been changed over the years; doors and opportunities once closed are gradually opening with sledgehammers.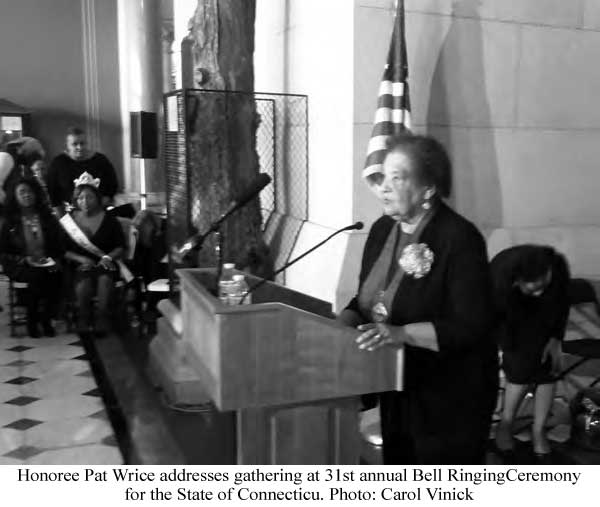 Hope is revived at every event celebrating the dream and life teachings of Martin Luther King. Clearly, the telling and retelling the story of the Civil live a life of service; bring others along; hold the door for others to join you. I'm humbled by the honor. Among the recent celebrations in Hartford was the Hall of Flags of the State Capitol Building, marking the 31st annual Bell Ringing, symbolic of the freedom and justice of the life of Dr. King, marking the 88th anniversary of the civil rights leader's birth. In addition to the Martin Luther King Jr. Holiday Commission sponsoring the event, the Commission recognized and honored three outstanding individuals for their leadership, humanitarian, and community service.
Honorees were Patricia Wrice, former executive director of Operation Fuel in the city of Hartford; Joe Ann Meekins; and Bobby Ramos. The chair of the Martin Luther King Holiday Commission is James Williams and Donna Campbell, vice chairman.
"I was surprised and hum­bled to receive the humanitarian award," said Wrice. "I recall how my parents raised their children: to live a life of service; bring others to along; hold the door for others," she added. "I always thought it was my duty to serve, I'm humbled by the honor."