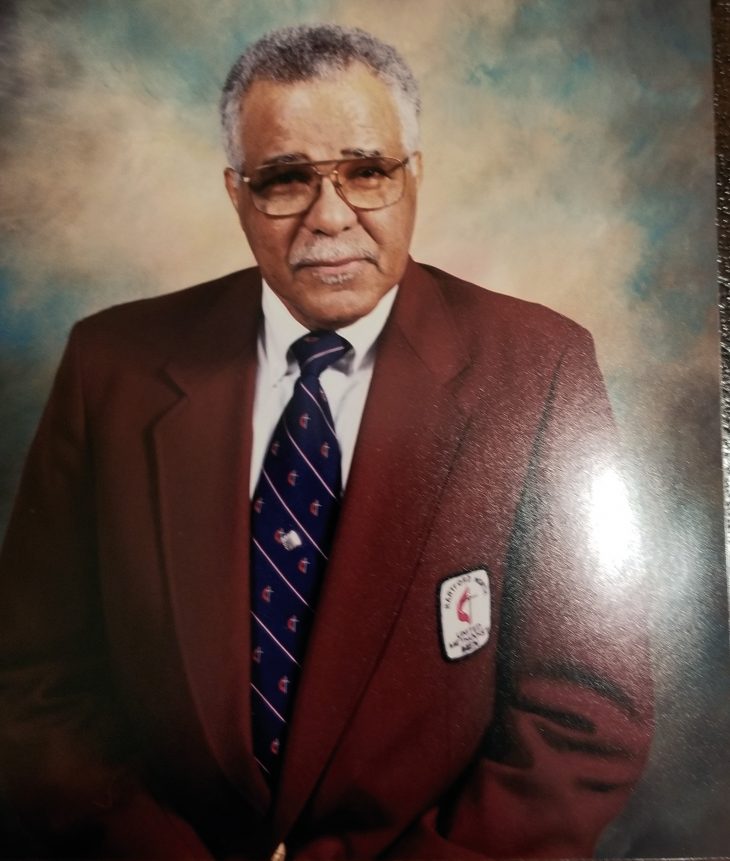 A Life Of Dedicated Service: Lascelles "Lloyd" Llwellyn
HARTFORD, CT: Lascelles "Lloyd" Llewellyn was a dedicated, gifted musician, maestro extraordinaire on the piano and organ. Whether it was a secular or sacred church music, each note struck a chord of inspiration, memory, and hope—bringing calm to the soul in sharp reflection as the rich experience of the good old-time, just rolled on down memory lane. Lloyd's music was always transformational for listeners.
He took his music to the church, community organizations, nursing homes, and performances at various events and special celebrations throughout the Northeast, all aimed at bringing cheer and hope to many who said they were downtrodden but awakened with hope after listening to Lloyd's inspirational music selections. Whatever the occasion, people left with a bouncy spirit–never the same as when they came.
"One could not separate music from Lloyd's life and this goes back to his early years, under the tutelage of his father who was a music teacher and taught him to play the piano as a child.
Even after Lloyd immigrated to the United States in 1967, he took his music skills with him. "He devoted his life to music in the North United Methodist Church where he worshipped for over 40 years. He served as the church organist and choir director," said Basil Mahoney.
As the life and experience of the Caribbean community of Greater Hartford continued to grow, members of the community were longing to have a taste of the Caribbean music. Soon Lloyd's performance of a few selections of Jamaican folk music and delighted the hearers. Soon the interest grew.
According to Vena Morgan, a group of ladies came together and began to sing and more ladies joined the group. "We wanted to do something different. And we knew Lloyd as a great musician; whatever he did, he did it well. So Lloyd trained us and brought the Jamaican folk songs and culture alive," Morgan said.
Soon the West Indian musical group was called, The Humming Birds and Llewellyn was its director. "We sang some great songs and had a great time playing and singing all over—at University of Hartford; at the opening of the Hartford Civic Center, and at other special events. The group brought back good memories of our folk songs, expressing the beauty and culture of our homeland," said Cynthia Solomon. "Within time, the group had quite a selection of the many performances. People enjoyed the music."
According to Morgan the success of the group was credited to Lloyd. "He was a good leader and a master player. He was proud of his West Indian culture and folk songs," she said.
Cathy Tomlinson said, "Lloyd was a great person to have as a friend, one who is loved. He was a great friend and I am going to miss him. He was more than a family member. Also, he was a good mentor for young men and women. During holidays, he would go to the nursing homes and performed for the elderly. He gave unselfish love to the community and his love and involvement touched the lives of many," Tomlinson said.
Over the years, Lloyd received numerous outstanding community service awards for his unselfish contributions, including serving as a founding member of the National Association of Jamaica and Supportive Organization (NAJASCO); vice president of Caribbean American Society of Hartford; founder of Island Style Disco, which brought cheer and memories and cultural understanding between and among members of the wider community.
Lloyd, 88, of Bloomfield, CT passed away on Saturday, October 20, 2018. He was predeceased by his late wife Lucille (Jarrett) Llewellyn, and son, Terrence Anthony Llewellyn.
Lloyd was born April 26, 1930 in Gayle, St. Mary, Jamaica, West Indies, the son of the late Wilfred and Mabel G. (James) Llewellyn. He graduated from West Indies College; worked with the Jamaica Constabulary Force in Kingston and later worked at Alcan Bauxite Company. He later immigrated to the USA, worked and settled in Hartford, and retired from Connecticut Mutual Insurance Company in 1987.
To celebrate his memory, he leaves a daughter, Dawn Antoinette Witter of Norland, FL; a son, Paul Llewellyn and his wife Yvonne of Windsor, CT; six grandchildren and six great-grandchildren. Family will receive friends on Friday, November 2, 2018, 2:00-8:00 pm, and with a wake service at the Lodge Community Chapel, 130 Deerfield Road, Windsor. A Homegoing Service on Saturday, November 3, 10:00-11:00 am at North United Methodist Church, 1205 Albany Avenue, Hartford, CT. Burial will be private at Mt. St. Benedict Cemetery, Bloomfield, CT.