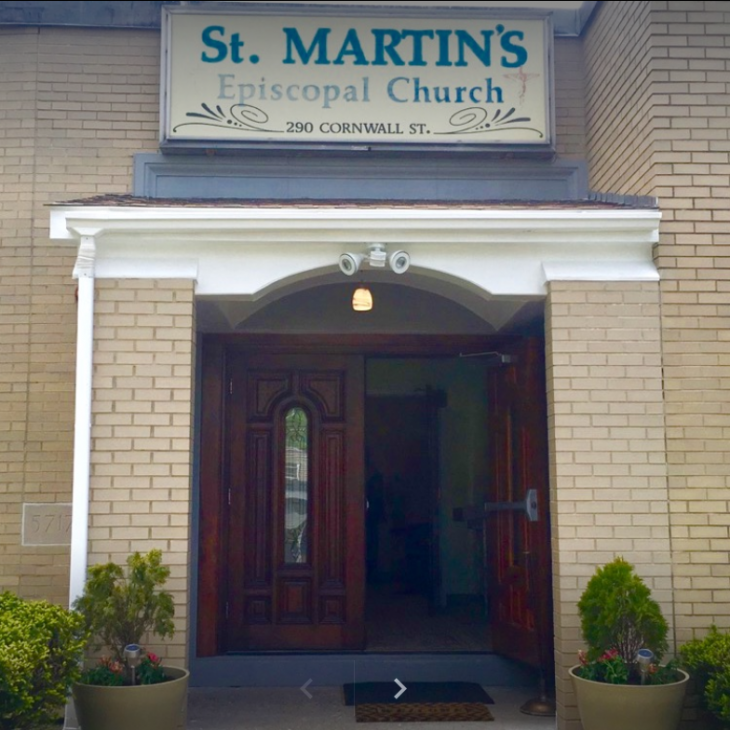 Church Celebrates 26th Annual Community Banquet And Scholarship Awards
By Paulette Blythe Hibbert
Recently, St Martin's Episcopal Church celebrated its 26th Annual Community and Scholarship Awards Banquet, honoring the contributions, work, and teachings of Marcus Mosiah Garvey and founder-pioneer of St. Martin's Church, the late Reverend Collin B. Bennett.
The event began with the heartwarming welcome of Mrs. Cathy Tomlinson, senior warden of St. Martin's Church, and Rev. Judith Alexis gave the invocation.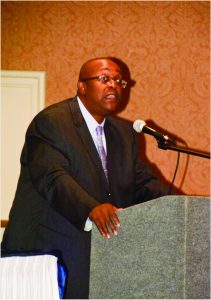 Dr. Stacey Close gave the keynote address. In his presentation he highlighted the work and legacy of the Rev. Bennett and Marcus M. Garvey, drawing parallels from their lives, works, and contributions. The two men were small in physical stature, Close said, but they were 'giants' both at home and abroad. The audience was totally engaged in Close's skillful delivery of the history and works of these giants, and responded with a standing ovation.
Dr. Stacey Close has worked in higher education for more than 25 years. He currently serves as the associate vice president for Equity and Diversity and as a professor of history, at Eastern Connecticut State University.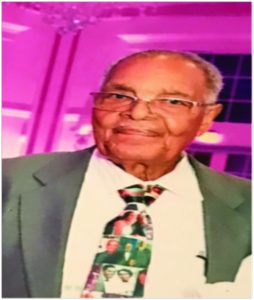 Another highlight of the evening was Master of Ceremonies, Edwin W. Carty. He had the audience laughing the entire evening with his hilarious anecdotes and quotations from Marcus Garvey.
Carty was also honored at the event for his outstanding community service record; public speaking and excellence as a renowned master of ceremonies for numerous events over the years in the Greater Hartford region and the Caribbean. Originally from Jamaica, Carty has lived in the Hartford area for over 60 years; a founder of the Caribbean American Society of Hartford and also served as president; founder of the Hartford West Indian Independence Day in 1962; and a notary public. Carty was married to the late Eileen Morgan Carty for over 50 years, and is the proud father of three children and four grandchildren.
Other community honorees were Rev. Tracy Johnson Russell and Mrs. Mary Austin.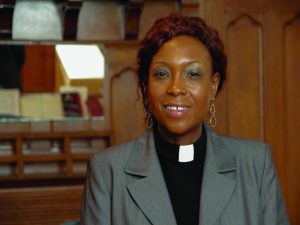 The Rev. Tracy Johnson Russell was honored for her humanitarian work in the Greater Hartford area. In January 2015, Russell was called to serve as Priest-in-Charge at St. Monica's Episcopal Church, Hartford Connecticut; the first woman to serve in this capacity. In July 2008, Russell co-founded, Your Place Youth Center, a youth outreach ministry of St. Andrew's Episcopal Church. The Center strives to give youth of the city a positive alternative to engaging in gang violence. The initiative came from the prayers and tireless work of ENUF violence (later became known as Partner4Peace), and made up of a small group of dedicated individuals from the community who wanted to make an impact on youth gun violence in New Haven.
Mrs. Mary Austin was honored for her humanitarian work in local and International settings. Born in St. Andrew, Barbados,  where she resided until she immigrated to the United States with her husband, the Rev. Canon Wilborne Austin who serves as priest at St. Stephen's Episcopal Church located in Bloomfield, CT. Mary is active in the life of the church and other community endeavors: a dedicated member of the Women's Group; director of Sunday School; and former member of the Caribbean Ladies' Cultural Club in Hartford. Mary now serves as one of the chapter coordinators for Days for Girls (DfG) International.
DfG provides washable feminine hygiene products for girls and women in more than 100 countries on six continents, helping to shatter stigmas and limitations on girls and women. For the past two years, Mary consistently volunteers in sewing feminine hygiene kits that are distributed in Kenya. Mary does this with a group of dedicated women who meet at St. Stephen's Church, the project's headquarters.
Retirement has not slowed down Mary. She has returned to her passion for teaching, assisting students of all ages with the educational help they need. She is a proponent for continued learning and created a safe and fun space where children master skills and are prepared for the upcoming school year.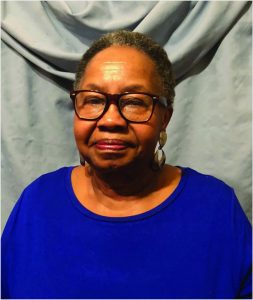 Mary is known for her natural smiles. This is so, as she recalls the time in her own life when she was at death's door. And so she serves with joy in her heart and thanksgiving to the God she serves. This is something to smile about Mary said. Her mother, Mrs. Kathleen Shepherd, 96, was in attendance at the awards event, celebrating with her daughter.
Also at the event, 2018 scholarship awards were recognized. The recipients of these awards were: Christina Chance, Abigail Harty, Desiree Hayles, Shania Lapsey, and Justine Hall.
Christina Chance is a first-year student at Emory University in Atlanta, GA, majoring in mathematics and computer science. She graduated cum laude from Peddie High School, where she held leadership roles with the Gold Key Society, Blue Key Society, Multicultural Alliance, and Girls Junior varsity soccer team. Christina is the co-founder of PolyMag, an online publication created to be a safe space to discuss polarizing political and social topics. Someday, she hopes to return to her high school to teach.
Abigail Harty graduated from Windsor High School and now attends the University of Hartford, majoring in health sciences in hopes of becoming a neonatal nurse. In high school she was involved in multiple programs and sports: played LaCrosse, Field Hockey; and Powder Puff. These engagements taught her the importance of teamwork. Her involvement in the YMCA's "Youth in Government" program facilitated opportunities for participants to create and debate their own bills in a mock government setting. This was an avenue for Abigail to become outspoken and confident in expressing her opinions.
Desiree Hayles graduated from Connecticut River Academy, where she was on the honor roll her entire high school years. She participated in dual college courses at Goodwin Community College, gaining academic advantage in her pursuit to college. She is a sophomore at Southern Connecticut State University, majoring in computer science. Desiree has been an active member of St. Martin's since the age of five. Her contributions include: helping in Sunday School, Chowder Pot, preaching, reading Psalms or taking part as an Acolyte.
Shania Lapsey graduated from Northwest Catholic High School in West Hartford and is now a first-year student at Eastern Connecticut State University. Shania volunteered in many opportunitie, including: Connectikids; handed out Thanksgiving gift bags to families in Hartford; accompanied refugee children on hikes; helped to build a house with Habitats for Humanity; and hosted a dinner party for disabled older adults.
Justin Hall graduated from the Metropolitan Learning Center High School, capitalizing on the school's mission of Global Learning. He studied the politics and culture of Cuba prior to his travel to that country during his junior year in high school; participated in events that enabled him to socialize with native Cubans living in the US. Justin is now a freshman at Elon University in North Carolina. Socially conscious, during his high school years he volunteered in teaching sports; after-school programs he once attended; organized fun activities; and tutored students from kindergarten to grade four.
This year's well-attended celebration was informative, according attendees. Musical entertainment performers included the Caribbean American Dance Company, and the youth of St Martin's Sunday School. Mark Bailey, chairperson of the Marcus Garvey/Collin Bennett Community and Scholarship Awards Banquet, gave the vote of thanks, and the Rev. Judith Alexis gave the benediction. The event was held at the Red Lion Hotel, Hartford.