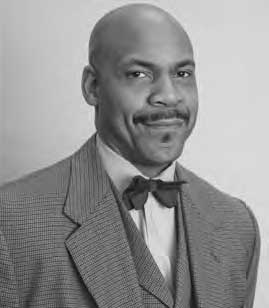 McCrory To Run For 2nd State Senate District
After serving 12 years in the Connecticut General Assembly as a state representative from Hartford, Douglas McCrory officially announced his candidacy for the 2nd District State Senatorial seat, previously held by Eric Coleman for over two decades. Coleman resigned to pursue a judgeship.
The 2nd District serves Hartford, Bloomfield, and Windsor. Representative McCrory currently serves as deputy speaker of the House of Representatives and cochairman of the Appropriations/Judicial & Corrections Sub-committee. He is also a member of the Appropriations, Commerce, and Education Committees as well as a member of the CT Black & Puerto Rican Caucus.
"Eric has been a great mentor to me and it has been an honor to work with him these past 12 years. I wish him the best in all of his future endeavors and look forward to the opportunity to fill his shoes," McCrory said.
"I will continue my commitment towards improving the quality of education our children receive; growing jobs and creating economic opportunities for businesses to flourish; and improving the quality of life for our senior population and community as a whole. I will continue to engage and work with the people in regard to future plans for our region and state," he added.
McCrory lives in Hartford and is married to Foye Smith, Probate Court judge for the City of Hartford, and are proud parents of two children.