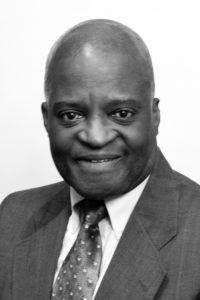 As I see It: Ready! Set! Vote?
By Christopher A. Service Sr.
I have always been impressed with the enthusiasm with which we West Indians speak about politics. We agree to disagree and then some of us vote based on whom we like or who appears to speak the words we like to hear.
As I see it, not enough is being done to educate those of us who are able to vote. It would be helpful to know essentials such as: Where to vote; why we vote where we vote? What happens after the persons for whom we voted is not evaluated? More needs to be done to educate the voting population on important decisions that those for whom we vote make, should make, or are about to make.
This topic on voting is very important and can touch on the core values of many voters or potential voters. The enthusiasm that is demonstrated by potential candidates vying for various offices is great! Have those individuals invested enough time to inform potential voters about matters of importance? May be, maybe not.
I am always impressed with the enthusiasm that various candidates speak close to election time. As I see it, more time should be spent with potential voters, educating them about matters that they may not be sufficiently knowledgeable, and of course in language that the common person can understand. Explanation is need on how a bill becomes law; where the money comes from to pay for a particular project, and why all potential projects have to be prioritized.
If I am ignorant as it relates to what I am suggesting, I humbly apologize. If the attitude demonstrated by workers at polling stations on Election Day in the past is anything to go by, or if the myriad of pictures of various candidates that show up close to Election Day are anything to go by, then some levels of education need to be done.
As I see it, the various places that potential candidates meet to discuss matters of importance with potential voters should be more apparent. The various small groups and places where potential voters and political candidates meet should be made public and transparent. Doing so could foster more discussions among voters or potential voters.
Additionally, many have heard that it is simply beautiful to be beautifully simple. The terminology, which is sometimes used by potential candidates, is often not understood by the average person. Effort should be made, as simply as possible to inform potential voters of what is to be done, or what is being done
As I see it, an informed electorate is an enlightened electorate. More effort needs to be made so that when individuals vote they do so as informed and educated voters. That is as I see it!