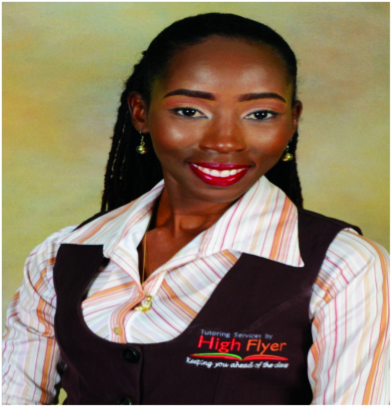 Entrepreneur's Vision Takes Off
Jamellia 'Imani' Blythe is one of eight Jamaican recipients for the 2018 Young Leaders of the Americas Initiative (YLAI) fellow program. Through the program 250 young entrepreneurs from Latin America and the Caribbean, spent four weeks collaborating with counterparts in businesses and organizations in 20 cities across the United States. They spent four weeks in Louisville, Kentucky honing entrepreneurial skills and training in leadership, finances, and marketing. Former President Barak Obama initiated YLAI in 2016.
Blythe is founder and managing director of High Flyer Educational Services, a Jamaican-based alternative education organization. Blythe conceived of and started the organization when she was an unemployed teacher, homeschooling her 2-year-old son, Seth. She saw the need for an established business that deployed in-home tutors.
"There was no national organized home-school network, but there were pockets of homeschoolers across the country," Blythe said. She saw an opportunity to become a home-school advocate and started to mobilize the community.
The organization offers alternative educational solutions to create and maintain a secured, empowering teaching and learning environment for students, helping them to reach their highest potential.
Blythe earned her bachelor's degree in English from the University of the West Indies and a post-graduate diploma in Business Education from Mico University College. These educational accomplishments served her well during the initial start-up years of her business.
During the 10 years that she home schooled her son, she was able to expand the business to five parishes in Jamaica: Kingston, St. Andrew, St. Catherine, St. James, and St. Ann. Her client base includes parents residing in the Diaspora and want private tutoring or homeschooling for their children back home. In addition, services are offered to clients seeking to prepare their children academically prior to migrating.
"The new information and methods to which I was exposed in the YLAI program is helping me to take my business to the next level of development," Blythe said. "Faith is the fuel, and keeping my parents' memories alive" are motivators that keep me going and growing my business, Blythe added.