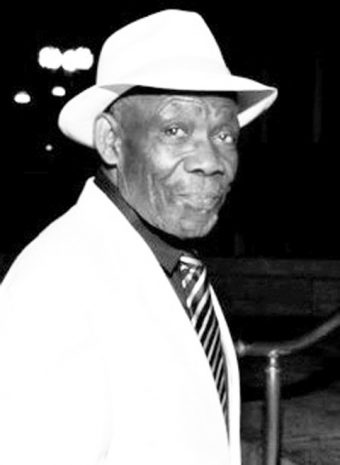 Narciso Fernandez Airey Lived A Full Life
Although it is always difficult to put words together to capture the life of one who meant so much to so many, it is fitting to make the attempt.
The curtain of life raised for Narciso Fernandez Airey, born to Theophillis Airey and Anita Sinclair-Airey on December 20, 1924 in Tujillo, Honduras.
Coupled with an infectious smile and an endearing personality, Airey (as he was called by friends) lived a complete life. To have lived for 94 years speaks volumes of a life that must have been mixed with much joy and possibly sorrows.
The five-year old boy who immigrated to Jamaica from Honduras was unaware of the wonderful life he would have lived. There he got married when the time was right and started a family.
Narciso. Airey seized the opportunity to travel to the United States in the 1950s as part of The Manpower Program. His wife, Clariana and children: Doreen, Carlton, Veronica, and Albert came to Hartford Connecticut in the 1960s. Phyllis (his youngest daughter) was born some years later.
Mr Airey was a licensed commercial painter who retired in 1989 from the City of Hartford Housing Authority after 25 years. In addition to working multiple jobs, he always found time to enjoy his life through his church, Saint Monica's Episcopal Church; the Independent United Order of Mechanics; his social clubs—the West Indian Social Club of Hartford and the Caribbean American Society, plus frequent visits to other West Indian organizations in the Greater Hartford community.
Mr. Airey was blessed to be able to enjoy his retirement years gardening, travelling, and assisting children and grandchildren with remodeling projects.
He was a multifaceted individual who tried to succeed at whatever he did. He was given the Knox Community Award for gardening. A sharp dresser and dancer, he was the winner of the prestigious West Indian Social Club Dancing Award.
He used his entrepreneurial background and training from Jamaica to establish the first West Indian bakery with home delivery in Connecticut Airey Buns & Bread. The profits from that business helped him maintain his first home. That home served as a cultural center for many newly arrived West Indians during the 1960s and 1970s.
He assisted and was thankful for the accomplishments of his children, grandchildren, and great grandchildren. His motto, "education is the key to success; once you acquire it no one can take it from you" was followed.
As the curtain of life closed on this wonderful individual who meant so much to so many, during November 2018, let us all be thankful that we who knew him were better off for doing so.
May his soul rest in peace and light perpetual shine upon him.