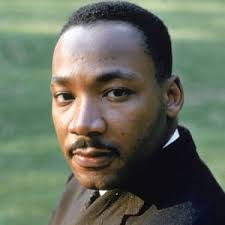 In spite of plunging temperatures, snow turning to ice, tree and power outages following a gruesome snowstorm that spread across the state, hundreds of people braved the extreme weather and packed the auditorium of West Hartford's Town Hall at the town's 23rd annual celebration of Dr. Martin Luther King's birthday.
The keynote speaker of the event was Patricia Wilson Pheanious, the first African-American woman to win a rural legislative seat in Connecticut, and now represents the 53rd District of Ashford, Tolland, and Willington. Pheanious recounts the joy that filled her heart when Barack Obama was elected as the 44th President of the United States, and was forced to asked herself: "Was Martin Luther King's dream finally realized?"
According to Pheanious, reflecting on the 51 years since King's death, the country has come a long way, has seen some progress but in recent years, she said that hate crimes have risen some 17 percent. Pheanious said that with King's "I Have a Dream" and Barack Obama sworn in as the 44th president of the United States, she thought she had lived through the worst years of the Jim Crow and Civil Rights movement. Now progress made is slipping. Today, once again, we are living in a hateful, frightening ugly time when you don't know how to explain things to your children. We face again battles I thought we had won long ago," Pheanious said.
Pheanious challenged the audience to keep alive Dr. King's dream. Inspiring artwork, essays and poems decked the hallways. These were the works of elementary school students expressing what King's life meant to them.
Further highlights of the event were marked with musical performances by Hall High School's jazz combo and chorale, and the King Phillip Middle School choir. Student speaker Brianna Bobo of Conard High School called on fellow students to join in taking up the baton and continue where Dr. King left off. "We have come a long way, but we have a long way to go," she said: "It's time for us to rise up and be the leaders we need to be," Bobo added.
"Today is a day not to mourn, not to regret, not to give up, but to celebrate young people and the world that will improve because of them," said Senator Richard Blumenthal. He said that Dr. King was about bringing us together. "He was about bringing America together in a common cause, building bridges and not walls," he added.
In continuing to celebrate Dr. King's day, the challenge according to Blumenthal is for individuals to be fighters for peace and justice in America and in keeping alive King's dream.